About the Journal
ISSN: 2956-0888 (Online)
Indexing: Google Scholar
DOI: 10.59783
AIDASCO Reviews journal was established by the Association for the International Development of Academic and Scientific Collaboration (AIDASCO) mainly to serve as a promotion platform for students, young researchers, and entrepreneurs, and established members of academia and industry.
It is a multidisciplinary journal dedicated to publishing high-quality reviews, original research and professional articles, opinions on different topics, presentations of projects, events or institutions, interviews, etc. While there are no formal frames on topics, the editorial board particularly welcomes articles closely related to the mission and aims of AIDASCO, such as the involvement of young researchers in research activities and gender equality.
AIDASCO is particularly devoted to promoting young people. Therefore, the editorial board welcomes mentored articles written by students of all levels.
If you are interested in publishing your article in this journal, please read carefully the "About the Journal" section.
Current Issue
Vol. 1 No. 2 (2023): Adventure is calling you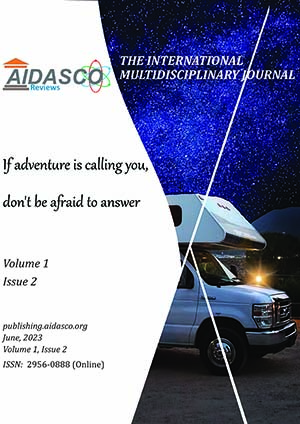 This is the second issue of "AIDASCO Reviews". While the initial steps in any endeavor can be challenging, maintaining momentum and continuity can be just as demanding. We have persistently exerted our efforts and dedication towards this endeavor, and we are immensely grateful to our supporters who have enabled us to embark on this adventurous journey.
Among other types of articles, the new issue also hosts Research Articles. The ISSN number has been acquired, and shortly after the first issue was published, our journal was indexed by Google Scholar.
AIDASCO is now part of the Crossref family, and we obtained a unique digital object identifier (DOI) prefix. We can now assign DOIs to register content published in "AIDASCO Reviews" and improve the visibility of our contributors.
View All Issues